The Latest Trend In Fairy Parties
Hosting a Fairy themed birthday party? Check out the latest trends and ideas for kids fairy birthday parties!
Fairy parties are fun, whimsical and exciting. They're perfect for young girls that are no longer into princesses but still enjoy the fun of something magical. Here we've listed a few ideas that are sure to spark your imagination.
On a budget? Don't worry! We also include inexpensive ideas, crafts and decor from places like the dollar store!
1. Fairy Wand Station
We love the idea of having a fairy wand station for your daughter's next fairy birthday party. It's easy to grab crafts from the dollar store, which makes this an inexpensive craft to add to your event. Simply cut out stars, sticks and options to decorate. Voila! You've now got a special magic fairy wand for all of your guests!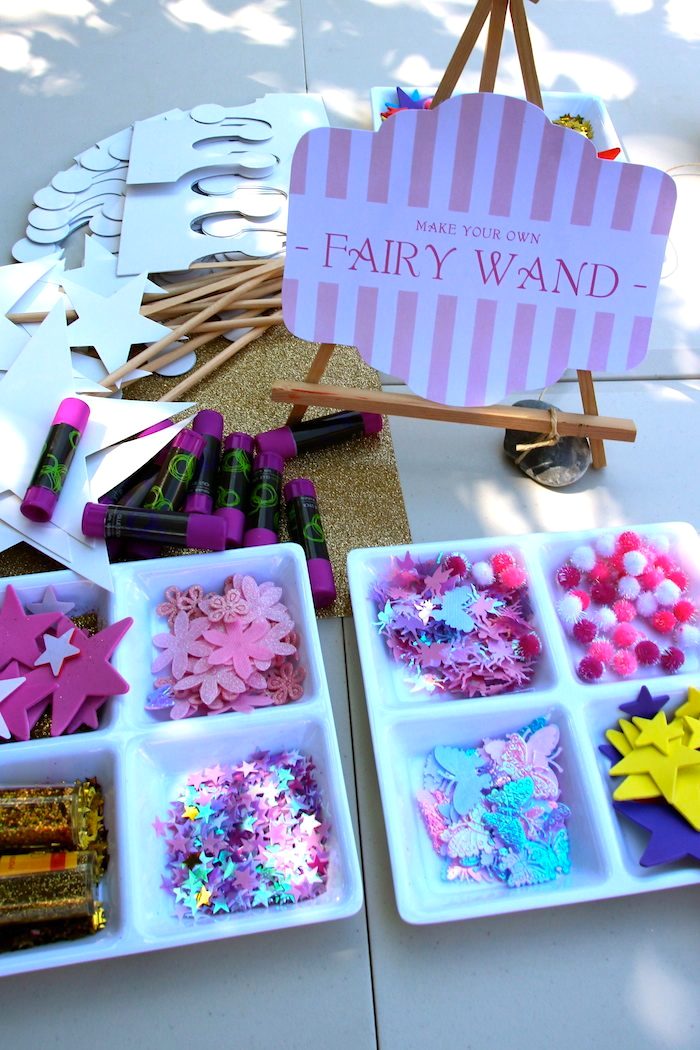 2. DIY Fairy Crowns
We love the idea of adding fairy crowns to make your little fairies feel like true magic! All girls love dressing up. Adding a fairy crown for your guests to wear is the perfect addition to the decor of your party. This is also an inexpensive option, as you can purchase most of these craft items from your local dollar store or craft store.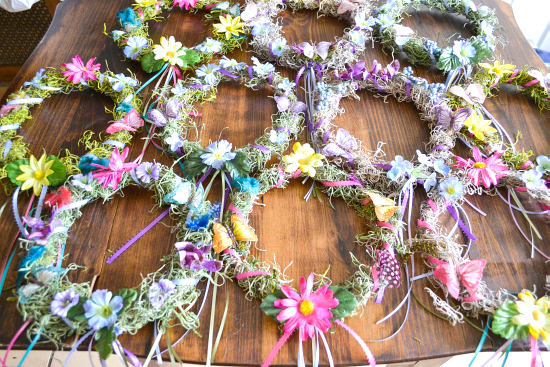 3. Food for the Fairy Party
You can't have a fairy party without the proper snacks to go with your theme! Check out these awesome fairy pretzel sticks dipped in frosting and sprinkles! We think this the perfect addition to your snack table. It's also an inexpensive idea that gives a great impression to your guests!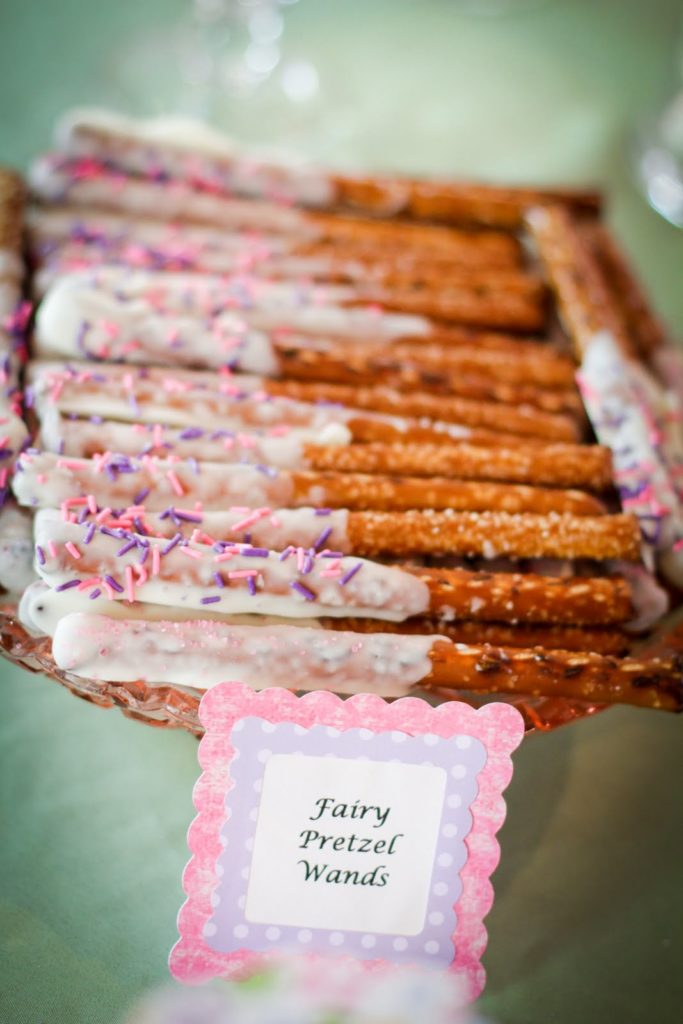 4. Tinkerbell Fairy Party Character
Adding a Tinkerbell party character (needs to be hyperlinked to tinkerbell page) to your party is the ultimate touch to your fairy themed birthday party! The tinkerbell party character is fun, exciting, and loves to entertain you guests with games, face painting and more!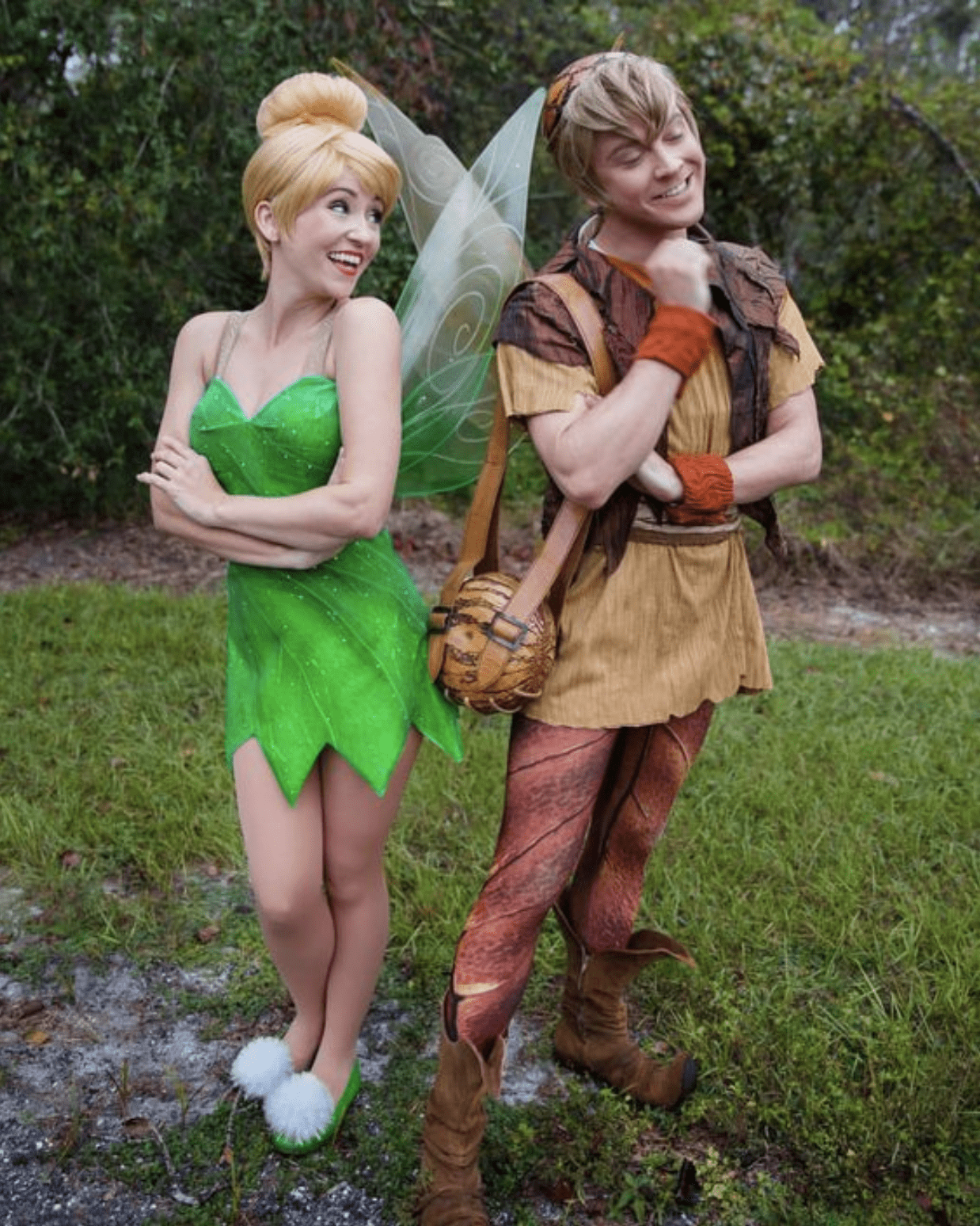 We hope you enjoy learning about the current trends for your next Fairy themed birthday party! We're sure you'll be able to pull off and amazing event with these fairy themed trends.